Kalli + Amanda Thanksgiving Point Wedding
What a beautiful wedding! Where do I even start with these two? Kalli and Amanda are the most beautiful people inside and out. The fact that they chose me to capture my love will forever make me feel so honored. They were a referral from another photographer who couldn't capture their wedding. So I feel super lucky! Can we just all take a quick moment to appreciate their dresses. Like WOW. Each one so different and perfect but fits the personality of both of them!
What's even better, is it's Pride Month! So I am super stoked to blog their wedding during Pride! I love the LGBTQ+ community, and I love celebrating their love. I feel so blessed and honored when I get to capture the love of a LGBTQ+ couple!
Anyway, back to Amanda and Kalli's wedding! Thanksgiving point was such a gorgeous venue! Not to mention, look at the bomb job Cactus and tropicals did on their florals! Their Hawaii Tropical theme was PERFECTION! Complete with hundreds of succulents and pineapples (which I got to take some home woohoo!).
The ceremony was so touching. They opted to have Greek traditions throughout the ceremony because Kalli's family is from Greece. They also said their vows to just each other instead of saying them over the mic. After they kissed as Wife and Wife, they got to take a few to spend some time together and actually soak it all in. There is a little spot in Thanksgiving point that reminded me of Greek architecture! Made me want to go there so bad (hint hint).
They then finished the night with heartfelt toasts, cake cutting, first dances, and a Greek line dance. With a sparkler send off, these two headed off to their honey moon! Thank you Kalli and Amanda for letting me capture this day!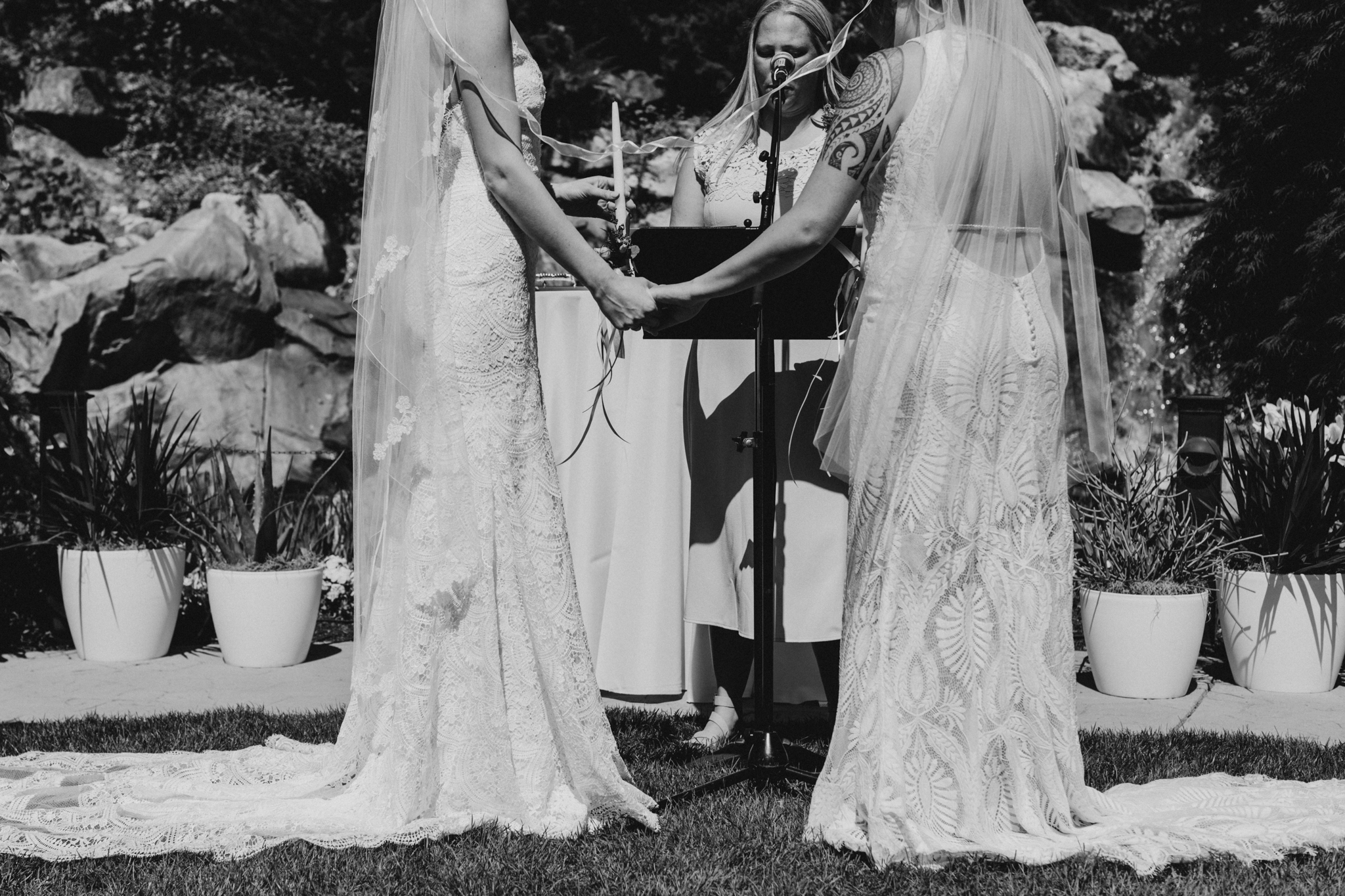 Amanda checking out Kalli's dress for the first time!
Amanda peeking during the prayer haha!